The Italian professional tennis player Roberta Vinci, in May after the Italian Open, said she is not sure what she is doing to do after waving goodbye to the pro tour.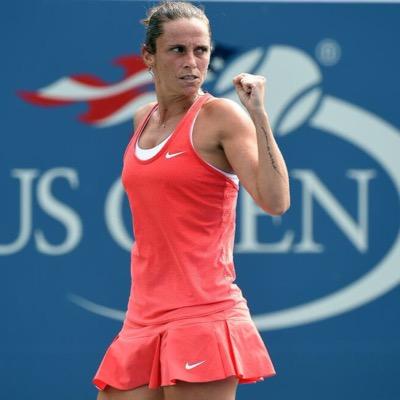 The finalist of 2015 US Open doesn't have in mind plan to become a commentator, but she has a good amount of interest in coaching. Vinci said in an interview, "Rome will be my last tournament. In case I reach the Top 10 again ranking again, this will be my last tournament for sure. At present I focus on the coming next six months, but this is not like I will leave tennis, I will certainly keep working with the sport".
She said in an interview "If I get the opportunity, I would love to teach tennis and will love transfer my knowledge and passion to the young players. I don't I am made or I would love to work as a TV commentator. I will not follow Flavia Pennetta and Francesca Schiavone, who are working for television. Francesca Schiavone and Flavia Pennetta are great tennis pro and I have great respect for them, but I will not follow their path of joining television as a commentator. I have never played my best in Rome, because of the pressure to play in front of Italian fans as well as surface, but now I am hoping, I can change this negative trend".
At present Vinci is under Lorenzo Di Giovanni, Giovanni used to coach Francesca Schiavone. Schiavone has decided not to retire unlike his friend, watching the success of mid-thirties veterans in the sport. Serena Williams and Roger Federer both have won Grand Slams this season, and Venus Williams too has reached two Grand Slam finals.
Schiavone said "Roger, Venus and Serena has inspired her and the enjoyment that this sport brings".